Discover our newest products and games showcased at IAAPA Expo.
PLAYBOX (4-Player, 6-Player)
playbox_flyer_oct23web

This cutting-edge attraction invites visitors to engage in an interactive ball-tossing experience, challenging them to score high by targeting moving objects on a large screen. The wide selection of games, including popular titles like Zombies!, Winter Mayhem, Slapshot Shootout, Disco Flamingo, and Neon Voyage, encourages repeat visits, boosting operator revenue.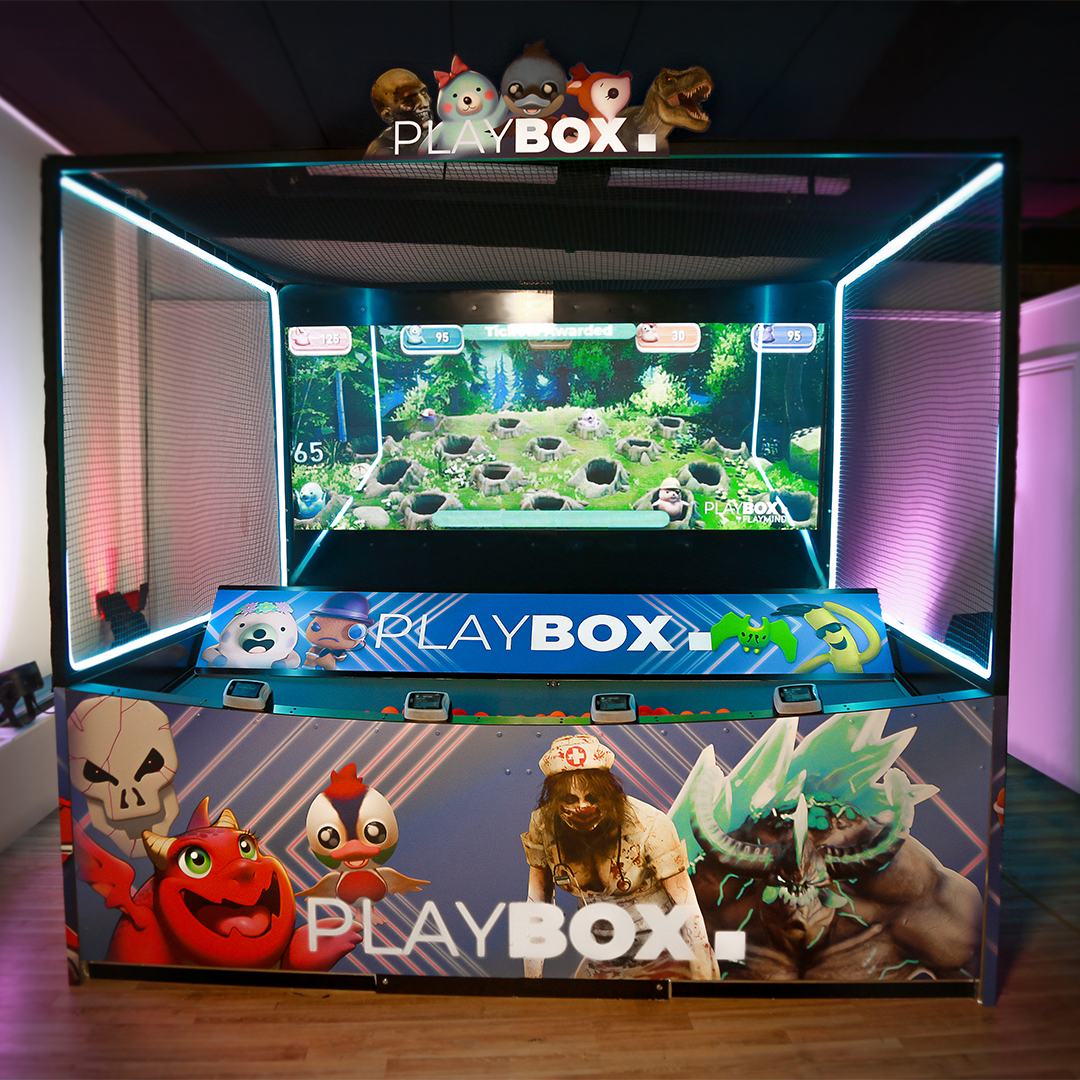 PLAYBOX Mini (2-Player, Premium edition)
PLAYBOX Mini, the newest format within our PLAYBOX products collection, is a turnkey up to 2-Player arcade platform. Wrapped in our signature premium prints, this new entry-level machine enables operators to offer top quality ball-tossing games without compromising space-usage and customer satisfaction.

A Premium version and a Carnival one will be available with exceptional gameplays, optimized for space limited locations.
playbox_flyer_oct23_P2_FINAL

PLAYBOX Mini (2-Player, Carnival edition)
playbox_flyer_oct23_P2_carnival

Dino Rampage
Introducing Dino Rampage, our new fast-paced action game that will test players' precision and quick reflexes. In this epic prehistoric ball-toss game, players are surrounded by hungry dinosaurs in extremely dangerous, vibrant and dense landscapes.
Waves of ferocious enemy dinosaurs will appear and attack them as they navigate through this fun adventure for all ages. To win and make their way to the top of the leaderboards, players must hit as many dinosaurs as possible per encounter!
For additional information, please contact us.