Immersive, compact and

THRILLING ADVENTURE
The PLAYBOOTH is a miniature haunted house attraction that packs hair raising jump scares. Its highly compact design recreates the thrill of major destinations and allows it to be installed at any amusement centers and commercial locations.

Immerse your guests in a frightening story that will be immortalized in a hilarious photo captured at the scariest moments. This attraction's current haunted hotel theme offers 13 distinct scenarios, enabling adventurers to experience it again and again. Make your guests scream, jump or even duck!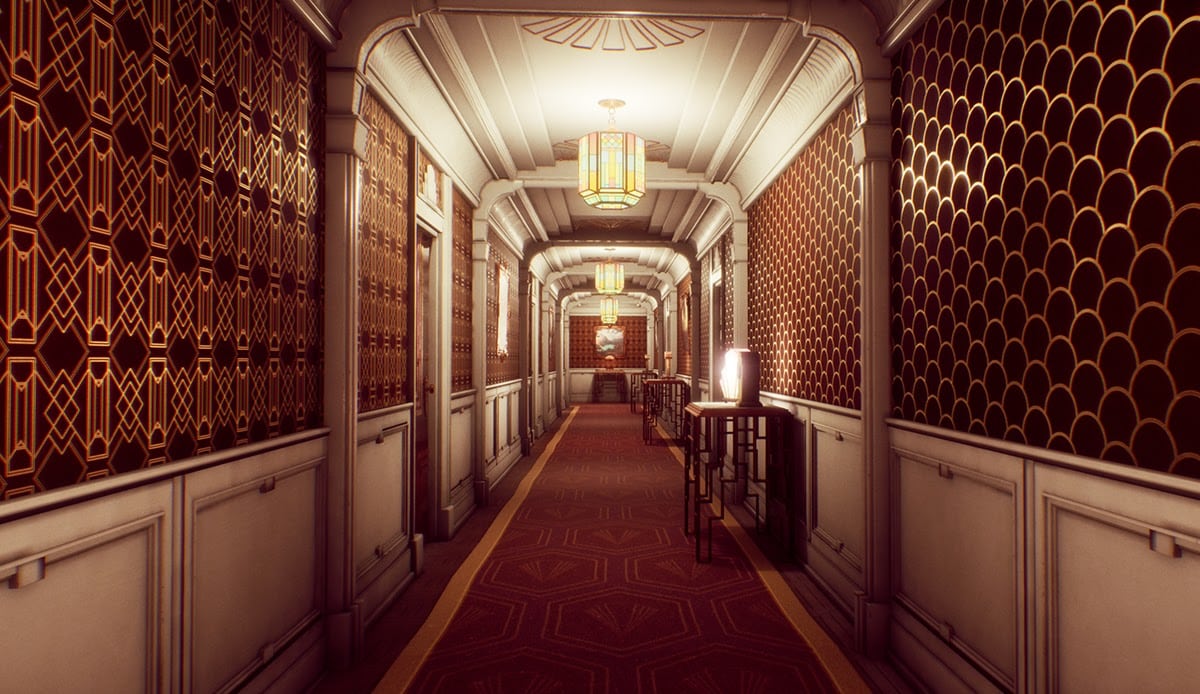 Unique features for

A ONE OF A KIND PRODUCT
UP TO 5
GUESTS
SMALL
FOOTPRINT

2-3 MIN.
ADVENTURES
BRANDABLE
PHOTOS

NO ATTENDANT REQUIRED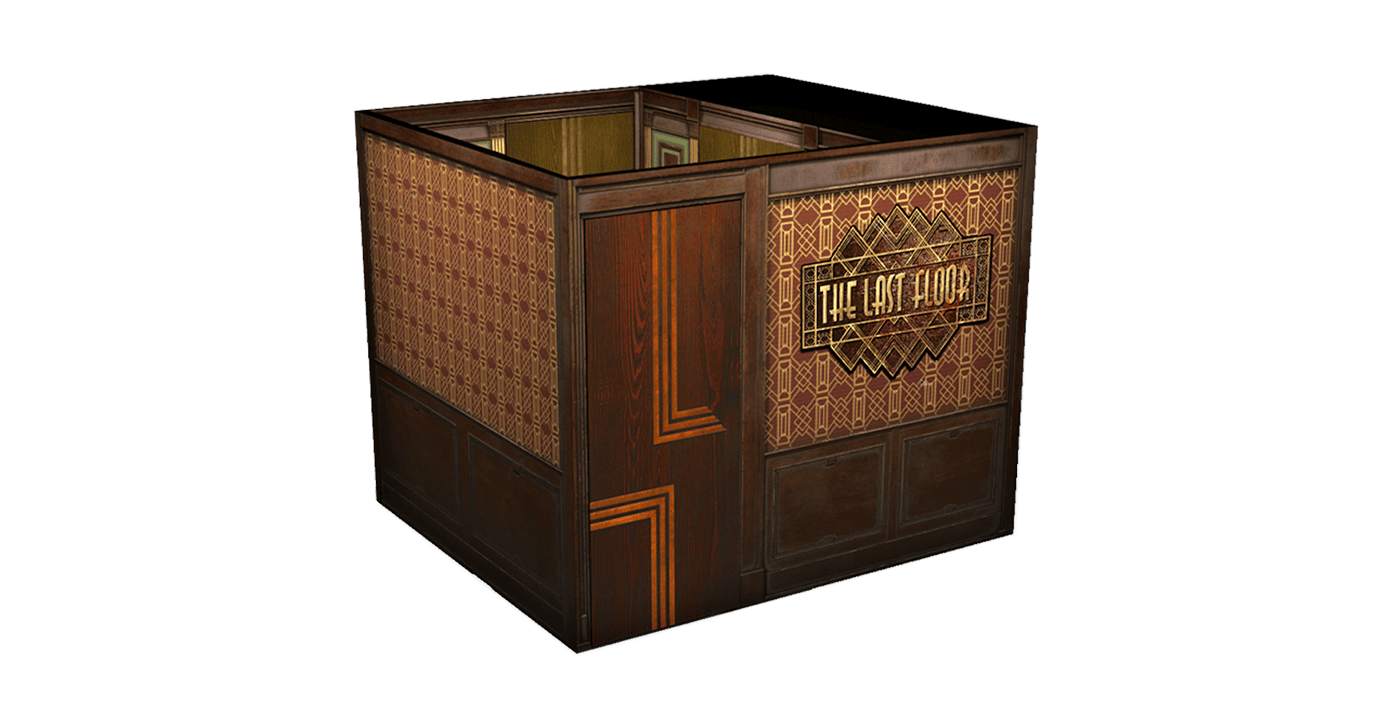 We deliver ACTION-PACKED THRILLS
At Playmind, we firmly believe that immersive experiences and thrilling adventures aren't only for major parks. We have the conviction that those attractions can be offered at all location based entertainment establishments and venues, no matter their size! The Playbooth was designed with that exact thinking in mind.

With its unique dimensions (9.6 ft x 8.3 ft x 7.9 ft), this compact product enables all locations to offer unique and impactful moments to their guests.

A MULTISENSORY IMMERSION
Curating a truly immersive experience, the Playbooth is equipped with a powerful mechanical floor, a giant 80" screen, a surround sound system, an air compressor and a disruptive bass. Inside the attraction, the experience leads the guests to interact with their surroundings as their actions will dictate the outcome of the scenario. All features and technologies are paired together harmoniously to create this horrifying yet hilarious adventure.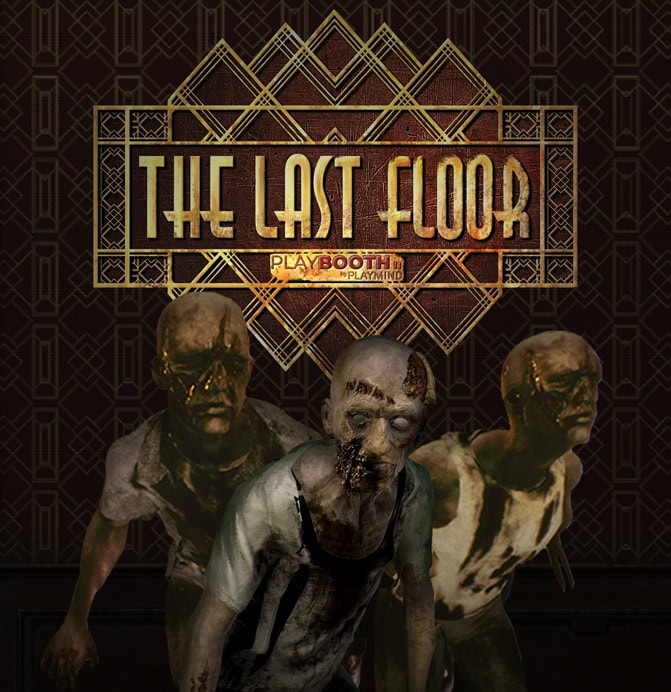 A HAUNTED HOTEL AND ITS 13 JUMP SCARES
One try simply won't cut it! The Playbooth's current theme, The Last Floor, brings your guests in the elevator of an old luxurious hotel. Inside, an interactive film on an giant screen will ask your guests to interact with surrounding elements. By selecting one of the 13 floors they wish to visit, they pick their fate as it will determine the scenario and the jump scare they will be facing inside. A photo, taken during the experience, determines who is truly courageous and who is not.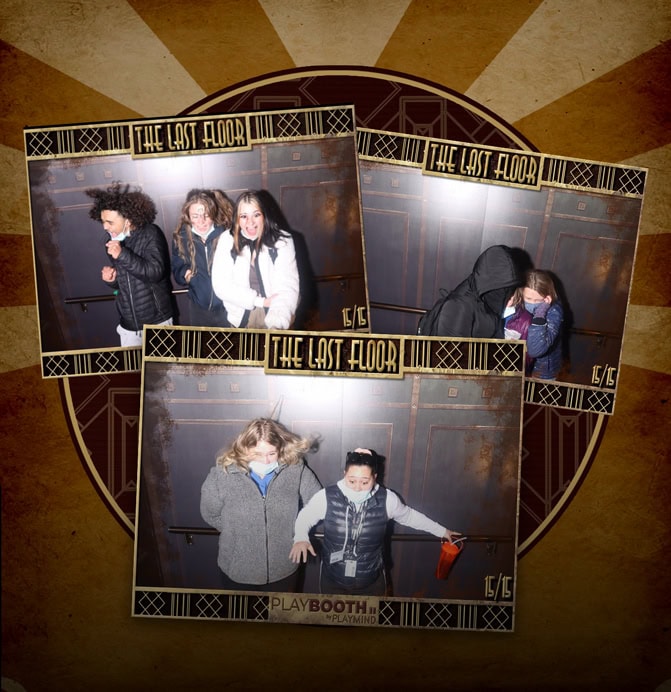 CAPTURING AN UNFORGETTABLE MOMENT
At the very peak of the frightening experience is captured a photo resulting in hilarious memorabilia. The photo is first shown inside the Playbooth where guests will be able to contemplate exactly just how surprised and scared they were. Depending on what suits your location best, your guests will either be able to collect the printed copy of their photo at the Playbooth's exit, receive it by email, or purchase it for additional costs at your redemption counter. No matter the option you select, the Playbooth's photos can be customized with your own branding and logo for added visibility.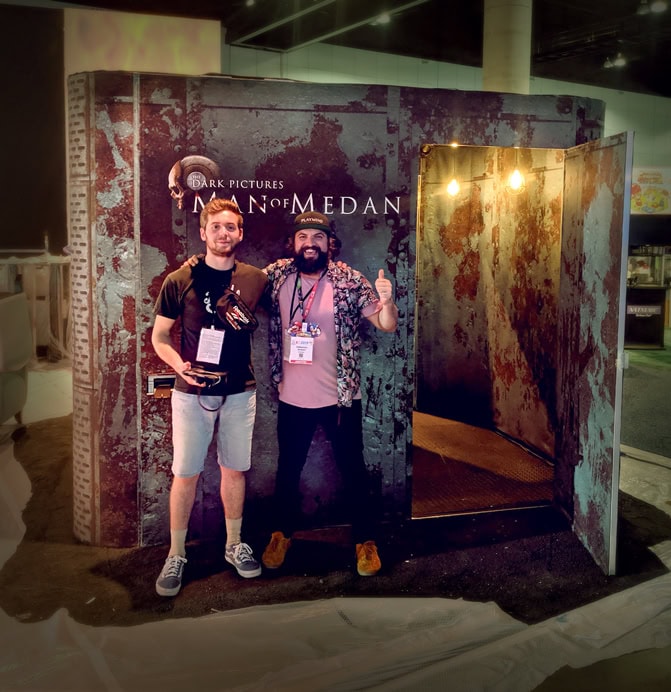 ONE PLAYBOOTH, LIMITLESS ENTERTAINMENT
The Playbooth is a technology and concept that offers countless options for future adventures, themes and scenarios. The Last Floor, our current haunted hotel theme, can be adjusted from mildly-scary to terrifying and offers a multitude of scenarios to guests. As we are committed to delivering a new theme on a yearly basis, The Last Floor is only the first of many themes, providing endless entertainment potential with a single product of a small footprint.

A POWERFUL MANAGEMENT AND OPERATIONAL TOOL
Our exclusive management portal will allow you to optimize how you operate the product and will allow you to manage its technical settings.

Accessible remotely, our online portal will give you access to precise data and analytics for a better understanding of your customers. On this web platform you will also be able to install system updates, purchase new Playbooth features and products, and if need be, chat with us for technical support.