Introducing the PLAYBOX

A new generation of arcade attraction
The PLAYBOX is an
immersive and interactive ball-toss attraction, perfect for family entertainment centers, amusement centers, and theme parks.
This premium multiplayer arcade platform is built to maximize visitors' fun, to drive repeat business and to generate high ROI.
Over 15 high quality, exclusive and exciting games are available for visitors of all ages to play. Up to 8 person can play together in co-op or competitive mode.
To win, score the most points by throwing soft balls at moving targets on the large LED screen!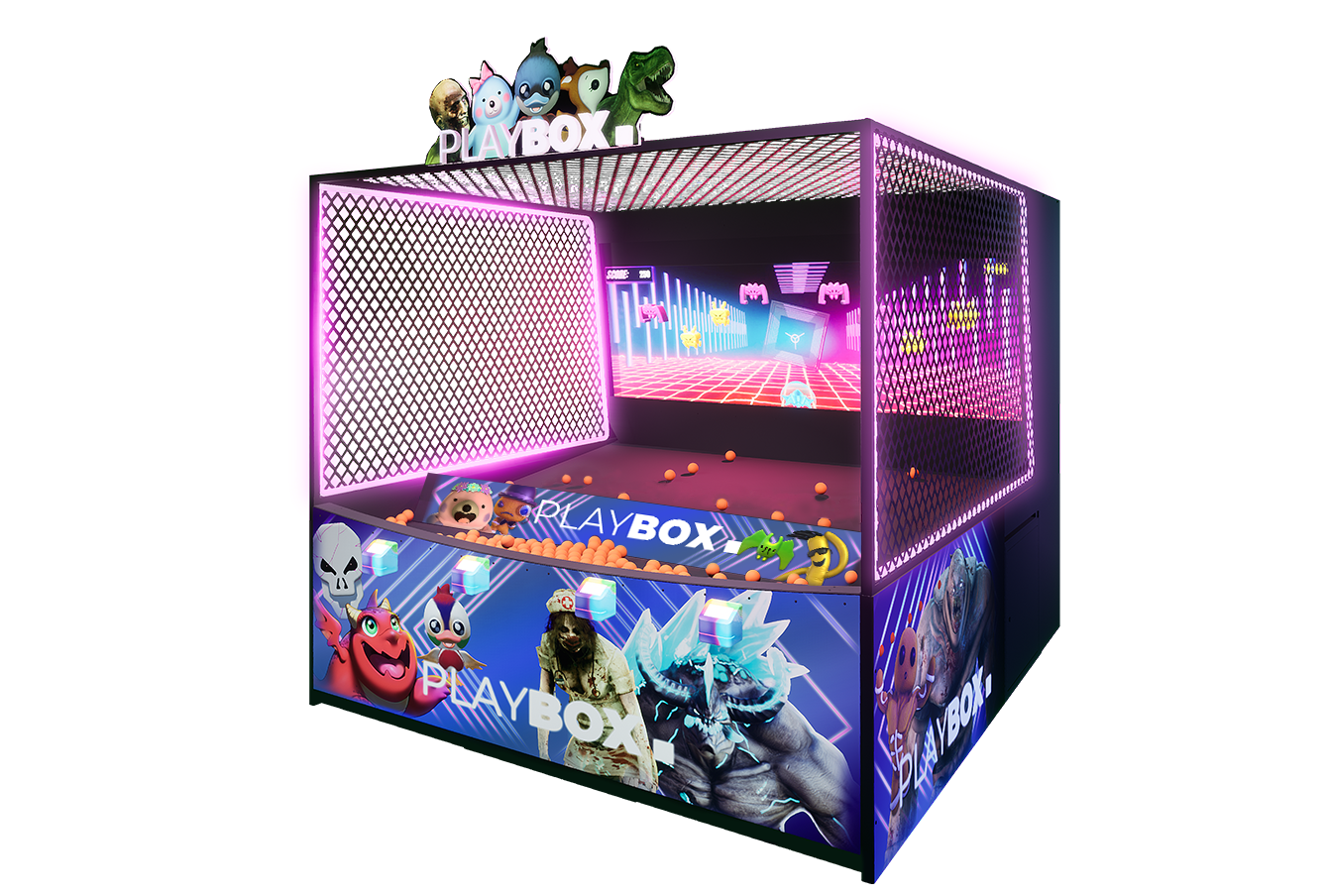 Great addition to any location

Designed to maximize immersive fun
Fun for all ages & skill-level
Repeat play with fast ROI
Large interactive LED screen
No attendant required & ease of operation
Management & operational tools available
One arcade platform

Over 15 games available

PLAYBOX exclusive games are designed to elevate the intensity and the thrill as the game progresses. The excitement, the laughter and the joyful screams coming from the players will certainly draw a crowd and create hype for visitors.

Players get to choose which game to play from the portfolio of titles made available by the operator. With our continuously expanding game library, attractions and entertainment centers can offer new ball-tossing games to their visitors every year!
A new game every year to offer new experience to visitors
Interactive physical play
At PLAYMIND, we create out-of-home experiences that requires swiftness, precision and fair amount of energy!

Each exclusive game is designed to make sure that players of all ages are physically engaged and having fun.

After all, what's better than throwing balls for a chance to win prizes?
Exclusive management and operational tool
A management portal is available to help manage and analyze games and PLAYBOX units in order to optimize for more revenue.

Connect to the PLAYBOX even remotely to get real-time diagnostics via the portal.

Access to the units and games analytics for marketing purposes, and to reach your business goals.
Bring competition with the leaderboard
The PLAYBOX leaderboard displays the top ten highest scoring teams. It can be used for competitiveness and to encourage repeat plays for your visitors!
Multiple formats available

Designed to suit your needs

As space optimization is important, many formats are available for this turnkey and versatile attraction to fit in any location. The PLAYBOX is designed to maximize guests' fun experiences and to drive repeat plays no matter the attraction business.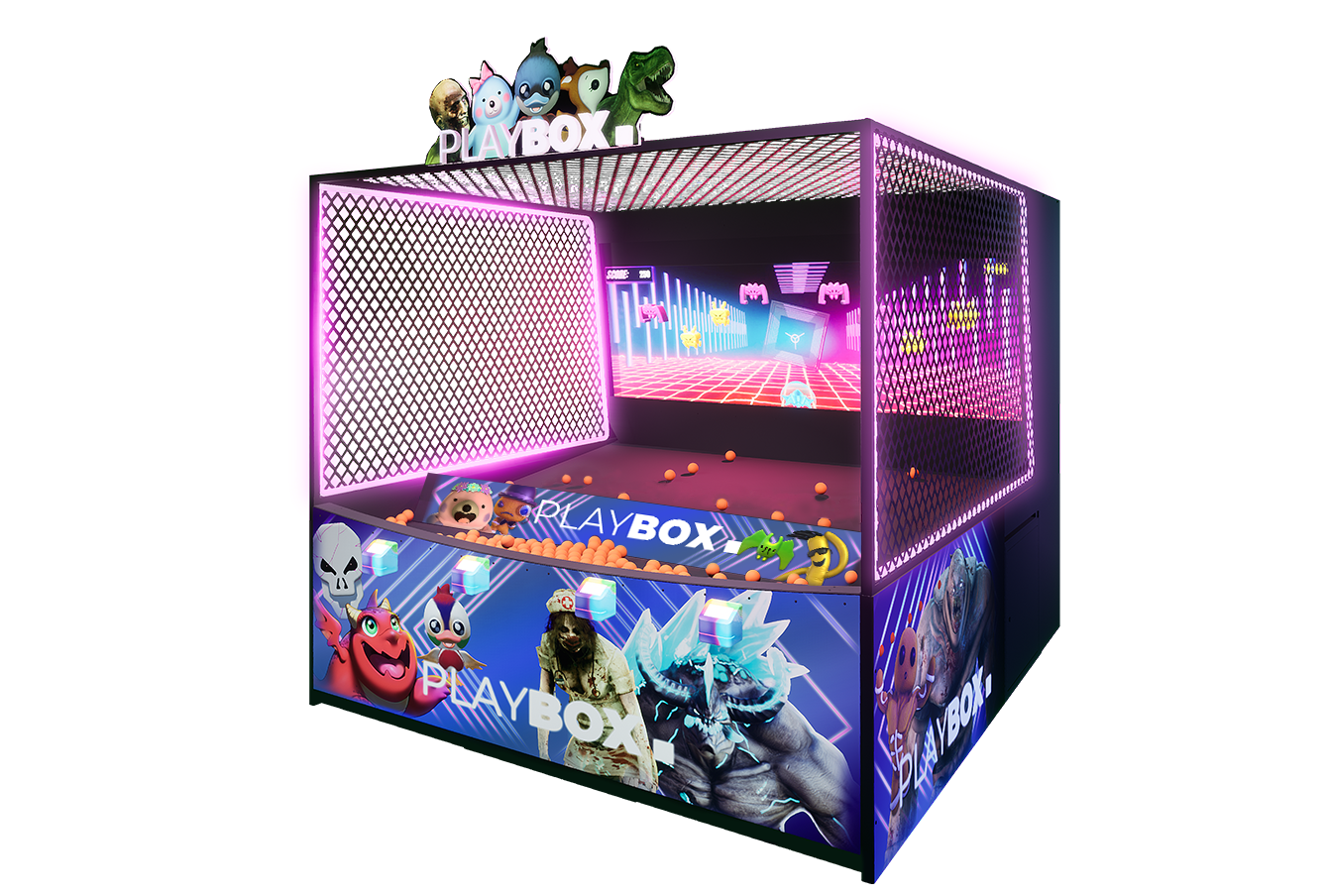 PLAYBOX 4-players | Indoor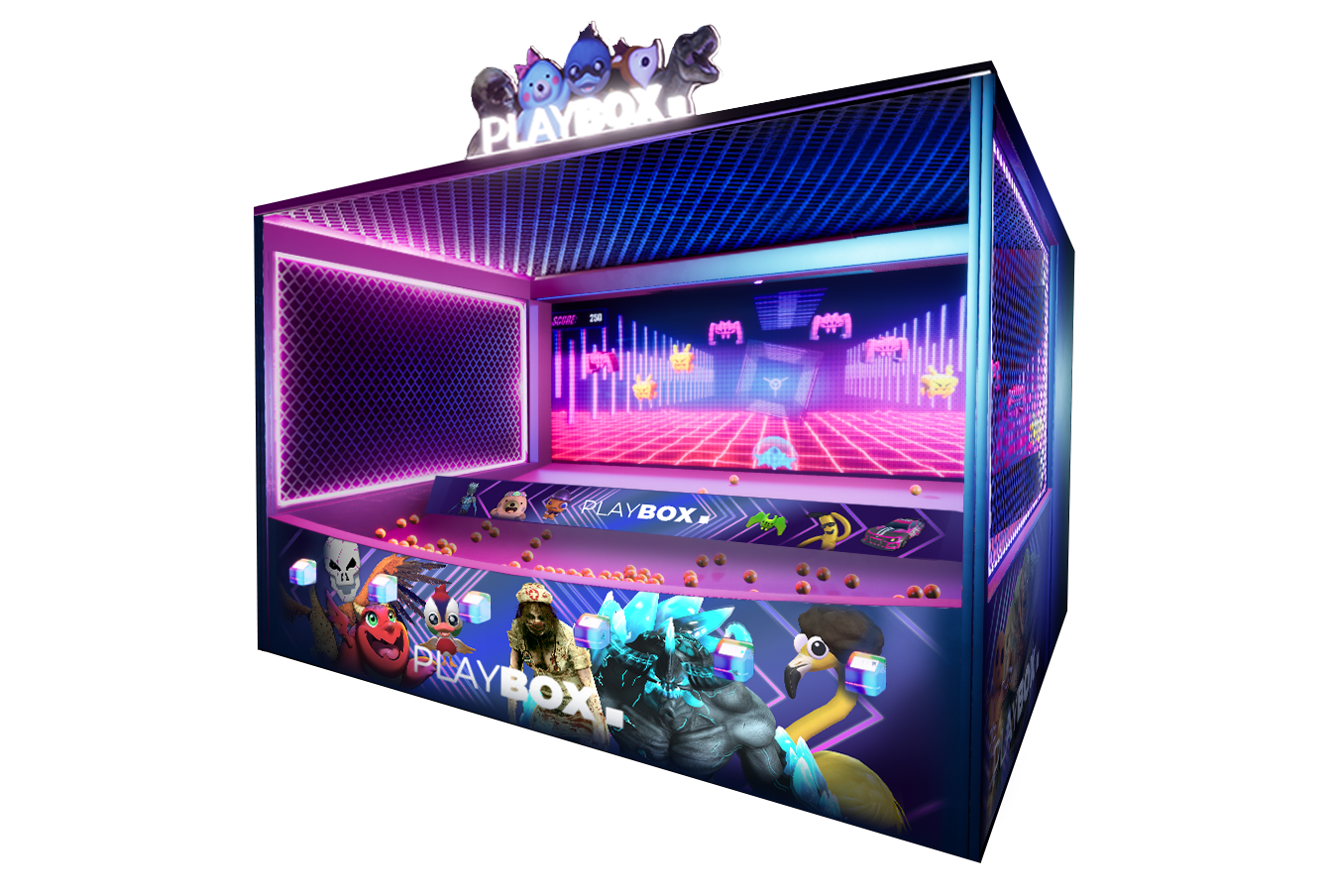 PLAYBOX 6-players | Indoor
PLAYBOX 8-players | Outdoor
The PLAYBOX can be branded

Customize the look of your unit

Make a lasting impression by introducing your brand through the PLAYBOX. Customize your PLAYBOX to increase brand awareness while your visitors play! You can customize the box, projectiles or even the games to reflect your brand identity.